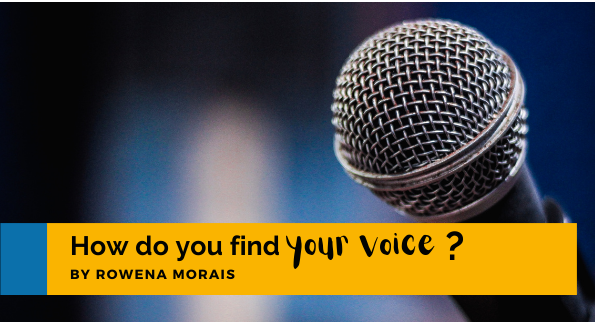 The path to discovery, meaning and fulfilment
Earlier this week I came across the acronym TLDR. It stands for 'Too Long Didn't Read' and it is commonly used to summarise lengthy content, an executive summary, if you will, at the start of an article. 
I raise this when talking about finding your voice because TLDR reminds me of why I have stayed true to my path and my voice. When you see an acronym like that, it can be demoralising. Who wants to read lengthy articles anyway? With the always-on internet, the rise in smartphones and tablets and our increasing need to whet our appetite on sound bites and the newsfeed, the longform article has gone by the wayside.  What does this have to do with finding your voice?
For me, this acronym is to be ignored. I do not write for everyone, and therefore, for those who may find this article too long to read, I understand your viewpoint and bid you farewell. But for those who choose to read on, I share my experiences in the hope that my story may inform your journey in some way.
So how do you find your voice? The truth is that I have struggled with discovering the true meaning of this question for many years. I was unsure what having a voice meant and then, what the process would be for discovering it. 
Was this about being brave? Was this about finding meaning? Earlier in my career, when I was far more self-absorbed, this was yet another murky, not-sure-where-I will-go-or-what-I-will-find type of question that I did not want to grapple with.
You will discover more of you and the path you choose to be on
But as I focused on my path and did all the things I needed to do, in order to perfect my craft, I discovered something: the meaning of finding your voice.
What I had originally thought would be more like the discovery of something new within turned out to be far more about seeing, even discovering, more about myself and my vocation.
How did I find my voice?
Unceasing practice
I founded and managed an HR magazine many years back and started writing and editing regularly. Thus began my writing journey. I began blogging sporadically,  editing and curating relevant HR content. I suppressed my own ideas and opinions during that time, for fear of ridicule and because I was working in unfamiliar territory with new subject matter. I focused on amplifying the voice of others.
But I also remember that alongside this was a desire to improve, a strong need to deliver a standout product that provided value and to create something meaningful. This led to practice. Unceasing practice, when no one was looking, even on days when the desire had all but left me. Building the writing habit has clarified my thoughts and improved my ability to communicate and connect better with my reader.
Clarity about my destination
Do you know where you want to go? Even if you are sure of the things you do not like and the career path you won't take, you also need to know what direction you will embark on. As a job seeker, for example, you must remember that if the path ahead is unclear and hazy in your mind, it will be the same perception for the recruiter or hiring manager as they come across your profile. 
One of the most powerful things I did to find my voice was to begin supporting others with their LinkedIn profiles and digital brands. It's worth pointing out that, at the time, this was not a quest to find my voice. I was simply moving with the flow of things, exploring domains that I believe mattered and was in search of excellence. Through exploring these activities, my marketing and communication service offering was born.
There was no amazing fresh insight that suddenly manifested. Instead, finding my voice involved distilling myself.
I looked within, at my own journey, to understand the services I could offer.  I tested ideas out on myself to see what would work and I stayed the course. My foray into LinkedIn began in 2007 with hardly a clue of what the platform was about and how it would transform. Curiosity may have led me to take those early first steps but it was developing a clear goal, perseverance and consistency which got me to where I am today.
To come back to my question: did I know then where I wanted to go? Not completely. But I clarified my goals, put my head down and got things done, and over time, I discovered my voice. It was a journey of discovery, of development of purpose and then, of refinement, clarity and mastery. It eventually dawned on me that finding my voice was not going to involve the discovery of something completely new. There was no amazing fresh insight that suddenly manifested. Instead, finding my voice involved distilling myself. 
Dan Cumberland put it beautifully when he said, "You find a little more freedom to speak, express and to let yourself be heard. You find that your voice isn't anywhere other than inside of you or anyone else other than who you are".
With courage, much is possible
What do you do when you believe you've found your voice? Courage is called for because at that point, you face the truth of what you've discovered. Is this truth something you accept? Is this something you want to embolden, enlarge or even build on? And if it is, it will be a new journey and experience, which may fill you with anticipation as much as fear. There may be a fierce call to look outside at what everyone else is doing or saying. It will take courage to quieten those voices long enough to look within for the answers you seek.
Embraced my vision and journey
The path looks different to every individual. Looking back, there are a number of factors which helped me discover my path: 
Serendipity played a role
Surrender to what was unfolding
Regular evaluation of my goals and direction set against what I faced
All of these called for a reaffirmation of my path. Everything was and continues to be a choice. There were elements that were out of my control. There were choices that I was not entirely happy with. There were circumstances that neither fit nor supported me. So I chose the elements that I could control and moved forward. Insecurity, fear, uncertainty are constant companions on your journey (at least they are for me, even today) but you can choose when to listen to them, if at all.
Experiment
If you experiment, you might be looking to discover a truth or confirm a hypothesis. If you experiment, you must be willing to endure periods of uncertainty, dead-ends and even a state of confusion at times. If you experiment, you must be willing to fail and yet, be willing to also pick yourself up and try again. Not everyone is keen to take that journey. Some of us prefer the tried and tested path. Some want comfort and certainty over other things.
Experimenting enabled me to face and control my fear. Experimenting emboldened me and helped me realise how big a risk-taker I am.
The usual roadblocks
There were a number of things that were showstoppers in the past and looking back, I can see how common these roadblocks were. There is a universality in the experiences we face. Here are some of the roadblocks that prevented me from finding and using my voice.
"What if I am wrong?"
The fear is real and it never leaves you. You want to get things right, you want to put your best foot forward so it's natural to be concerned that you might get it wrong. And as you grapple with this fear, it can rise. It can be debilitating. It becomes easier to do what is already known, to colour within the lines, to remain quiet. It's safe.
I eventually said: Yes, I could be wrong but surely, I am not going to be wrong all the time. What do I do with all the times I do get it right? I want to get this right and I want others to see it and there's no way to get around this other than to simply put it out there. Be honest about what I am doing and focus on the value I deliver. Connect the dots so others outside of the experience can understand my journey. Help them see what I see. Provide the context and tell my story. The rest will take care of itself.
"I don't know enough."
That's right, I don't know enough and all around me, I see others who do, who deliver value, who get things right. Why should I open myself up unnecessarily like this? Why not wait until I have learned more and done more? If I do that, I can make a far better contribution.
I eventually said: That's fear talking. I will never reach a point when I can say with conviction that I have arrived. Fear and uncertainty are what I need to manage so I can move forward, failing which I remain stuck. I will begin where I am. I will work with what I have. I will seek feedback to help me evaluate what I need to do next. I will simply begin because there is power in taking action.
"They will make fun of me, they will judge me."
I cannot control this and I do not need their judgement. If it's particularly bad, it will derail my efforts. I am not sure I can recover if they hit me hard.
I eventually said: I cannot please everyone and I don't want to either. I don't want to write and support everyone in any case. So it makes sense for me to be very clear about the audience I want to build and then, to write for them alone. If I can be clear about who I support, they can identify me easily. Likewise, that clarity will help others to know if I am someone they would like to hear more from.
"What I say doesn't really matter"
Who wants to hear from me and why would what I say matter anyway? What credentials do I bring to the table? Why should others listen? Maybe it is all just a waste of time and effort.

I eventually said: If everyone thought this, no one would blog or write books or give talks. I will remind myself of who I write for and the contribution I want to make. I will focus on specific things that I know can add value and I will stay away from areas where I cannot add value. I know that what I have to share will most likely be less relevant to those who are ahead on the journey and that's expected. But we are all on different journeys and different timelines on these journeys. So if I can share my experiences with those who are getting started, it may inform their journey. We can all find assurance, guidance, insight and a different perspective in the experiences of others.

"It's already been said by others more experienced than me and in a much better way. Why bother?"
He said it better than I ever could. She writes in a way that simply flows, it's magical and I will never get to that point. It is not within me.

I eventually said: I will do this because my perspective matters too. Because I have a different viewpoint and I can share this and together we can discover shared experiences and insights which can aid us, compel us, provide support and assurance in our time of need. I heard from others, I was moved by their experience. They took the time and effort to open up. I will try anyway because if I don't, I will never know what is possible with me. 
How do I use my voice
Now that you know how I found my voice, you might be wondering how it is that I use my voice. How am I showing up? I write on a few key topics. I support Human Resource and IT professionals with articles on engagement, leadership, talent management, cloud computing, data centres, virtualisation and more. I help organisations and senior leaders to build more professional visibility through thought leadership. 
I help graduates, young professionals and senior managers to strengthen their digital profile and build a purposeful network. And I help those who are keen to showcase their experience and expertise to do so through their body of work (digital portfolio). I also write on empowerment, self advocacy, resilience and communication. I help first-time authors to launch.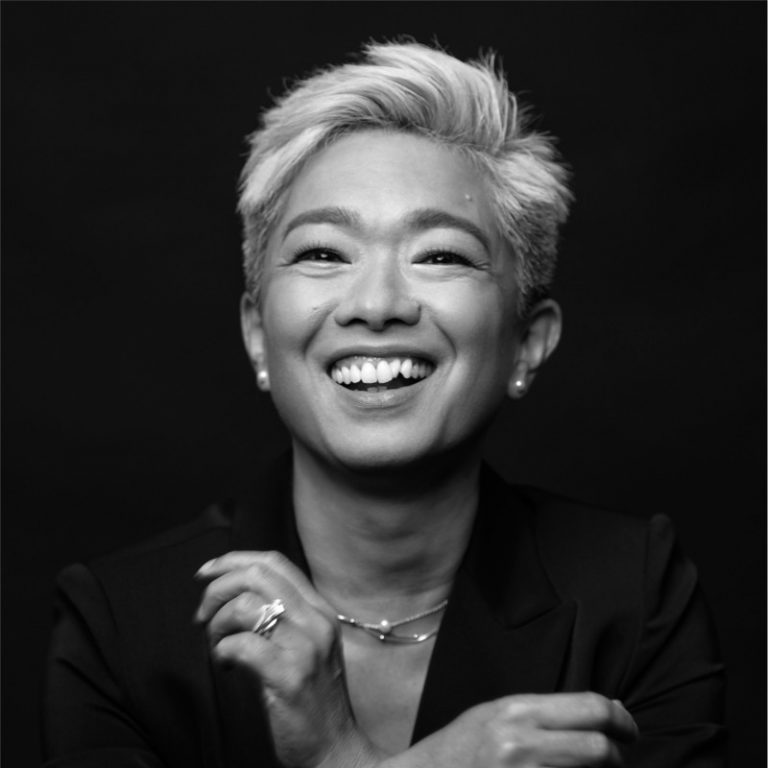 I run Thrive meetups for career women so they can have a safe and regular space to learn, discover and be supported. Our most recent meetup examined the topic of finding your voice. It was such a thrill to have a fireside chat with Joan Collar, an experienced business leader and angel investor. Joan shared openly in our interview that, "The more I learned to love myself, the more I learned to be vulnerable, I started growing and found facets of my personality that I never thought I had. For example, at this stage in my life, to discover coaching and mentoring gives me a lot of pleasure and joy. It has a profound impact on me…"
The winner of the IBA Elite Women 2021 award, Joan is also the Managing Director – EH&B Asia Regional Leader for Marsh Asia. She has been talking openly about the fears, doubts and challenges that women face throughout their careers. This is particularly important given she is one of the very few women leading a regional business in Asia's insurance industry.
Her foray into coaching and mentoring and the feedback she gets about her mentees' journeys and achievements fulfils her. It spurs her to continue down this path of finding her voice, using her voice to speak out and champion the causes that matter to her. Joan explained, "Ultimately, it's to show my daughter, who I think the world of and who I think can accomplish anything if she has that confidence. And it's also to show the doubters that there is value in myself. Keeping quiet doesn't take courage. Speaking up for those who don't have a voice and sharing that journey so that others can see that pathway takes courage, resilience and belief in oneself".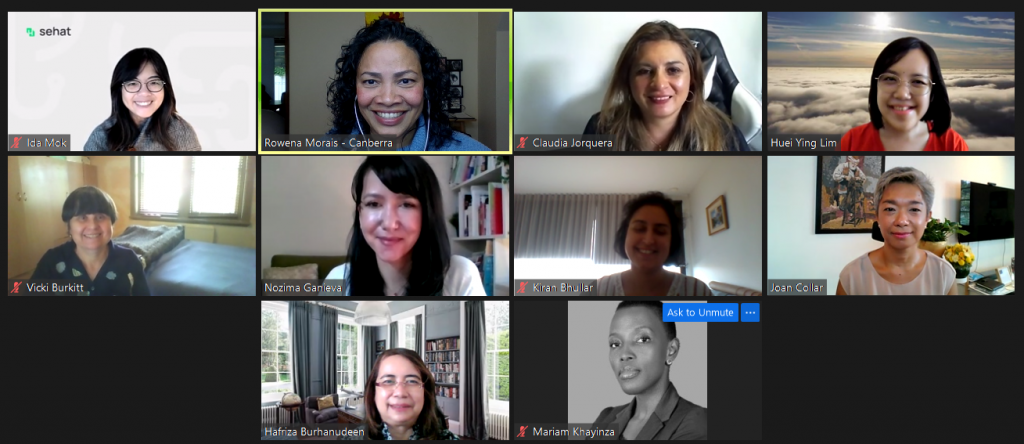 Ultimately, finding your voice is not only for those who choose to engage in the public arena – the artists, speakers, writers and leaders. It is our individual duty. We owe this to ourselves. So take the next step towards finding your voice.
Does what I share resonate? Have you found your voice? I would love to hear about your journey of discovery and the ways in which you have overcome the challenges along the way.

Find out more about Thrive Meetups, a regular meetup for career women.

#voice #personalbranding #courage #fear #ThriveWomen