We help businesses amplify reach and engagement through relevant tailored content.
Conduct a marketing audit –  ensuring that plans, objectives and current activities are well executed and gaps addressed
Develop a strategy  –  planning and implementing marketing activities that build brand visibility and establishes you as an expert in your field
Create content – the nuts and bolts of creating content for various formats and platforms in a way that makes the brand value clear and relevant 
Outsourced – providing marketing and copywriting support so that you can focus on the most important parts of your business
Make it compelling – developing the narrative that captures the essence of what your business does while reducing jargon
Copywriting baselines – fixing grammar, spelling, punctuation, flow, structure and SEO in all materials developed.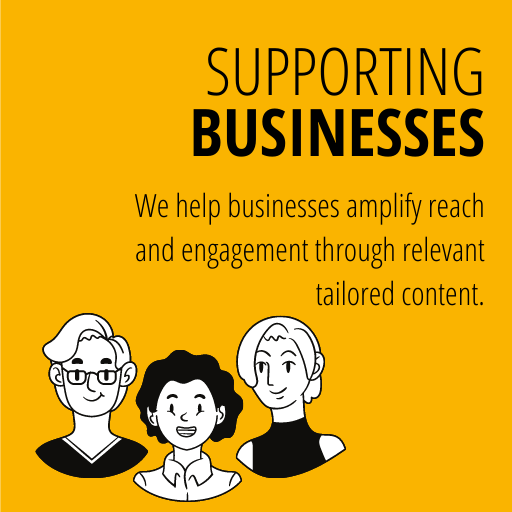 small to mid-sized businesses, public-listed companies, government-linked organisations and multinationals
industries include healthcare, pharmaceuticals, finance and insurance, fitness and wellness, FMCG, consulting, learning and development organisations, professional bodies and international associations.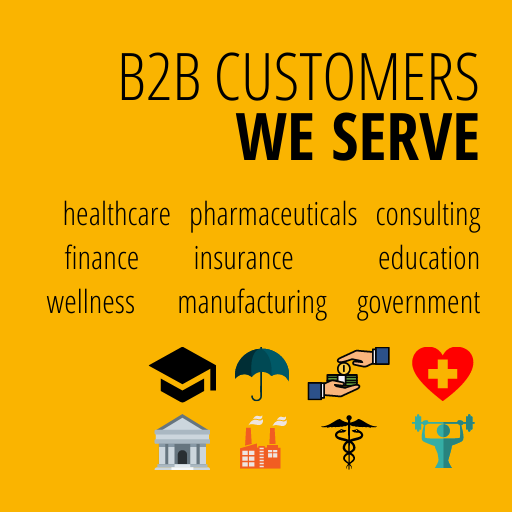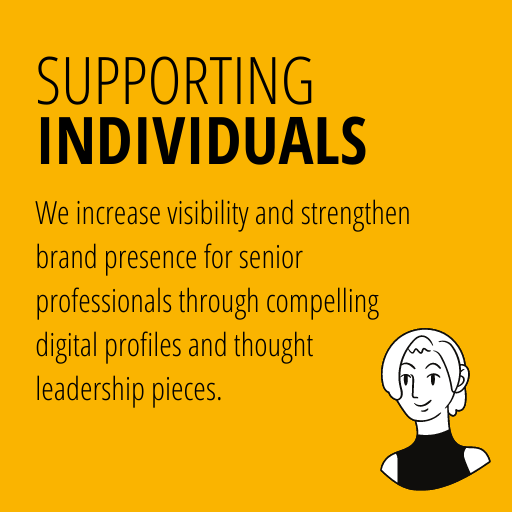 We increase visibility and strengthen brand presence for senior professionals through compelling digital profiles and thought leadership.
Conduct a digital audit –  align disparate career moves and other activities pursued to develop an aligned, strong and clear digital profile 
Help you learn how to build a purposeful network through digital outreach and effective messaging 
Help you initiate the development of thought leadership pieces in your areas of expertise
Outsourced – by supporting you through ghostwriting and marketing, you can position yourself as a thought leader
Copywriting baselines – fixing grammar, spelling, punctuation, flow, structure and SEO in all materials developed.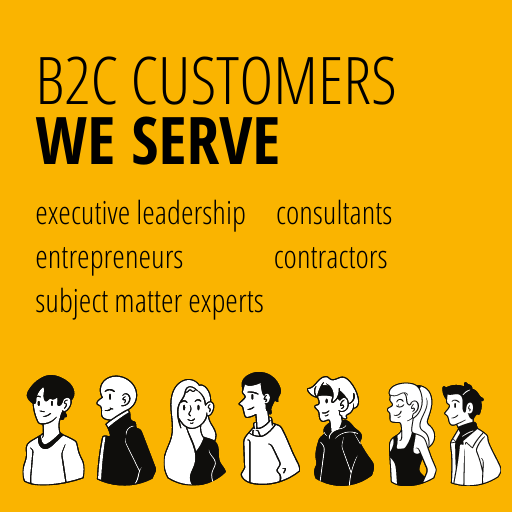 consultants across any industry
business owners and entrepreneurs of small to mid-sized businesses
career changers and those in contract roles, entering or immersed in the gig economy for whom a polished digital presence is a priority
senior decision makers and leaders (non-digital natives) who require support in the digital landscape.

White-label content
Providing well-written blog posts, articles, case studies, customer testimonials or infographics that could be packaged digitally on websites or social media or in print.. Use these to attract, engage, educate and convert your visitor.


Communication
Helping you solve business challenges with communication solutions. This includes speeches, video scripts, press releases, digital and social media strategy, profile building, award submissions and event management.

LinkedIn profile optimisation
LinkedIn profile optimisation involves developing profiles that build visibility, relevance and authority. Going beyond crafting a resume, you will build presence through profile clarity and thought leadership.

Digital products
Assisting you in the development of products from concept to completion such as eBooks, whitepapers, documents or even, short courses. These digital products serve a number of purposes: establish reputation and thought-leadership, clarify niche and help you generate leads for your business.

Social media
Helping you craft a unified social media plan, an integral part of any content marketing strategy: This includes defining objectives, audit, content planning, community building and ongoing analysis.

Ghostwriting
Helping entrepreneurs, consultants and senior professionals write a book to build reputation and establish themselves in their industry. Why? Books bring attention as a marketing tool. It is a powerful tool to establish credibility and expertise.
Are you Looking for a copywriter?
With offices in Canberra, Australia, Digital Confluence is a boutique creative firm offering a combination of strategy, design and content services to clients across Asia Pacific and the Middle East.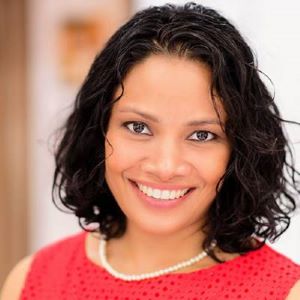 ROWENA MORAIS
Founder and Creative Director
Invited to the TEDx stage twice, Rowena is an editor, writer and coach who helps brands amplify reach and better connect with their customers through relevant and engaging content. Over the last decade, she has been helping professionals refine their LinkedIn profiles and digital presence. The Programme Director at Vertical Distinct, a media and learning organisation, she supports HR and Tech professionals through digital resources and internationally accredited programmes delivered across APAC.
Author of Build a Body of Work – A Case Study on How to Build More Influence, Rowena was the Founding Editor of HR Matters Magazine, a leading Malaysian print magazine for HR professionals, for eight years. Rowena is also Associate Editor at the HR Gazette, a North American HR publication and a weekly columnist in a Malaysian newspaper, the New Straits Times.
"Absolutely genuine is the phrase that comes to mind when I think about Rowena. I've had the pleasure of knowing Rowena during the course of Rowena editing my book. She did an amazing job! Above all, I was impressed with Rowena's ability to become relatable after reading my manuscript, so that my book could be empowering still in my words but she brought out the best of me through our talks.
And, of course, Rowena's wisdom and knowledge was an A +. Rowena would be a true asset for anyone seeking an editor. In addition, she has amazing marketing skills for your business.
."
I'm not a great writer or editor but I had some great content for a book, so I took it to Rowena. We worked together and with her excellent writing, organisation and editing skills, I now have a book published that is already bringing rave reviews! Rowena went the extra mile in helping me create great content and get a book ready for publication. I highly suggest her professional skills for anyone desiring to write and publish a book!
Rowena writes and designs our newsletter for women leaders on a bi-monthly basis. As a client, I work closely with her on each publication and am impressed with her work ethic, friendly personality and her ability to work well under pressure. She understands the big picture aims of our business, can solve problems fast and has proactively suggested ideas for improvement...
DO YOU HAVE ANY QUESTIONS?
Are you wondering how to improve your website copy? Are you considering writing a book but not sure where to start? Do you have things to share as a subject matter expert but unsure how to begin writing articles?
Digital Confluence | Be Seen. Be Heard. Be Valued.
Copyright  © Digital Confluence 2020. Icons courtesy Good Ware, Smartline, Freepik
PO Box  5088 Chisholm ACT 2905 Australia | hello@digitalconfluence.info